Realtors Vs We Buy Homes for Cash Companies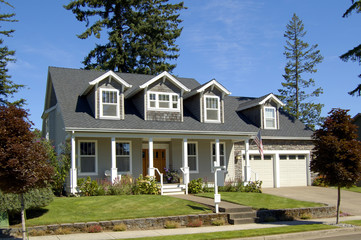 It is a commonly known fact that selling a home through Realtors can be truly intimidating. You must be aware of their time-consuming processes and elevated fees or commissions. There are a lot of hassles involved while dealing with them. Though, selling a house through the real estate agents is the traditional method. You may have heard of 'We buy houses' companies. These are real buyers who can purchase homes for cash within the minimal timeframe.
The main difference between Realtors and cash home buyers is the intent. We Buy Homes for Cash companies are direct buyers who don't look to maximize their interest like Realtors. They are well established with a strong presence and physical office set up in the city, which ensures their authenticity and trustworthiness. There are many other factors which make them stand ahead of real estate agents. These factors are the real differences between the two. So, here we will delve into them.
The Time Taken for Closing the Deal:
A real estate agent cannot guarantee a fast sale. Mostly, these agents take about 6-12 months to complete the deal. They will bring a lot of prospects to inspect your home. And, you'll need to renovate your house each time to make an impression. This process goes on and on. It's frustrating and unduly long. However, choosing 'We Buy Houses' companies instead of Realtors will certainly mitigate all your worries. Being the direct buyer, they don't indulge with any third party and can buy your home fast within a stipulated period.
Fast Assessment of Price:sell
You must have noticed that Realtors always strive to pressurize you for a lower price. They will not give any estimation or approximate price of the house. Rather, they are mostly seen talking on behalf of a buyer than a seller. You may lose your confidence and bargaining power while dealing with them. But, 'we buy homes for cash' companies are fair and professional in their approach. They will instantly reach out to you and assess the price after a small inspection of your house. After making an offer, they'll never pressurize you to accept it. They do a relatively fast assessment without expecting the similar response from you. You can take time to reply. It is one of the key highlights of cash home buyers.
The Condition of House:
Professional cash home buyers assess the valuation of a house according to its current conditions and locality. They do not ask to declutter or renovate the house. They already have a skilled team to look after this task. These companies buy a home in As Is condition. They will not demand any facelift through renovation or repair. An experienced team backed with a skilled labor force remains in contact with these house buyers. They can complete the same renovation or repair work at 50-60% lesser cost than you will have to shell out. And, this cost advantage is passed to the seller on the final price. On the other hand, Realtors will ask you to renovate and repair your home for enhancing its curb appeal. You have to spend a lot of cash for such work without any assurance of sale.
The Amount of Financial Contingency:
Realtors are not reliable and trustworthy. The prospects they bring to buy your home mostly depend on loans. This process is not simple and it may derail your future planning. As far as cash home buyer companies are concerned, there is no such financial contingency involved in their procedures. They have a huge cash reserve and capability to deal with multiple properties at the same time. They don't look for financial contingency to evaluate the property and never require financial support to buy a house.
Fees or Commissions Involved:
The commissions or fees charged by Realtors exerts a huge impact on your pocket. On an average, they charge 6% real estate commissions. If you analyze your earnings after spending on renovation, repairs, proceedings, and commissions, you may find yourself in a big loss. With cash home buyers, there is no such commission involved in their dealing. You save the entire fee which you have to pay for availing the incompetent services of real estate agents.
Get All Cash for Home:
On completion of the deal, home buyers pay the entire amount in cash. With Realtors, there is no such assurance and you may be asked to wait for months after completing the deal. Here, dealing with cash home buyers can ease out your debt burden or pay off your debts so that you can live a peaceful and relaxed life.