Seven Reasons Why You Should Sell Home to We Buy Houses for Cash Companies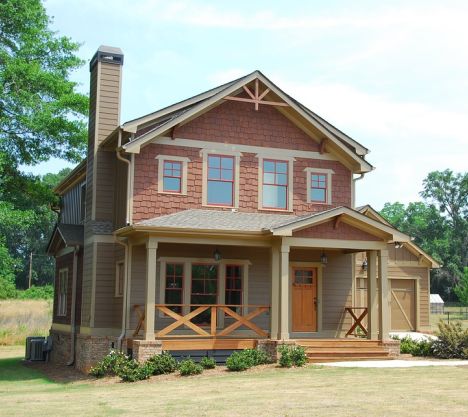 Your house is the biggest asset of your lifetime. It is indeed an ultimate choice of investment for your savings. As a matter of fact, it is something that you won't buy frequently. But due to the changes of life, you may have to vacate it. In such circumstances, it is a wise decision to sell this property instead of holding it back. Over the period, it will start decaying due to consistent negligence. So, it's better to sell the home before it is too late.
If you have made your mind to sell your house in 7 days, the next thing that comes to mind is the process involved in selling it. This process entails finding an appropriate buyer, finalizing the deal, following the proceedings, and completing the sale. There are so many glitches involved at every stage. This may break you morally, financially, and physically. Here, you need the help of experts.
In this regard, cash home buyers can be the right choice for selling your property. They buy homes effortlessly without involving many formalities. Here are given seven reasons why you should sell a home to 'we buy houses for cash' companies.
Immediate Cash
Fast cash in hand is the biggest advantage of selling a home through these companies. There is no burden of clearing off duties or charges of house as all these things are factored in the final quotation of your house. Once you accept their offer, you just need to relax. The home buying company will take care of all the legalities and documentations. After signing the agreement, cash is directly paid.
No Repairs Required
A house, lacking curb appeal and contemporary architecture, may lose the attention of the buyers. The house owners spend thousands of dollars in renovating and repairing their homes. With home buyers, these expenses become absolutely zero. They buy a home in As Is condition. That means no repair work is needed. A cash house buyer has an expert team that can get any sort of repairs done at discounted prices.
Fast Closures
If you are contemplating to selling your home through real estate agents or Realtors, you must consider the massive time frame they take. If you are in a hurry to sell the house, this can be the most disastrous decision for you. They will drag the process of settlement to several weeks or months. Also, they will impose the burden of repairs and inspection of property repeatedly. This may be frustrating and stressful.
On the other hand, 'we buy homes for cash' companies can handle multiple projects at the same time. They have huge reserves of cash. Hence, they can complete the deals per the seller's preferences. In some cases, they can close a deal in just 7 days as well.
Save Commission
Agents demand a heavy commission on selling your home. This can be as high as 6% costing you a lot. Despite paying such large amount, there is no surety of selling the house instantly. However, this scenario is reversed in the case of cash home buyers. They don't demand any fee as they are actual buyers. They invest in property for the futuristic gains. You not only save heavy commissions but also get surety of completing the deal immediately.
Avoid Strangers Entering Your Home
Hosting multiple strangers daily for inspection of your home can be annoying at times. They push to see every corner of the house and pass comments that may not be pleasing. In the case of professional home buyers, they inspect a home only once and quote the offer right there or over the phone. After that, there is no pressure of demonstrating your house again. You can choose the closure date and there is no burden to vacate the home immediately.
Avoid Financial Difficulties
If you have huge financial liabilities, every passing day makes them a heavy burden. Whether it is a debt on the house or business liability, you can easily get rid of it and sell house As Is to 'we buy houses for cash' companies. They offer a competitive price on your home after analyzing its condition. You can opt for a fast procedure to get cash for clearing your debts immediately. This fast approval and cash disbursement can safeguard your credibility in the financial institutions.
No Harassment:
Selling a home through agents can involve a lot of harassments including repairing, demonstration of the house repeatedly, and legalities for the closure of deal. Each document must be prepared by you in advance. Even after paying such heavy commissions, all these hassles are left for you. Going with the house buyers prevents any such harassment and you can enjoy the process of selling of your house.
These are the seven main reasons to sell your home to 'we buy houses for cash' companies.