Why You Should Trust We Buy Houses Companies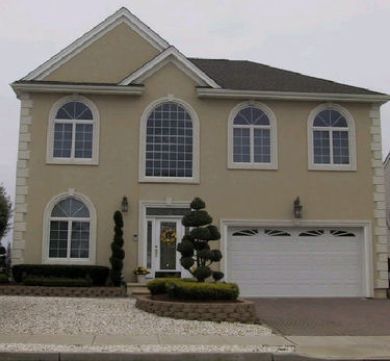 If you live in the suburbs in Florida, you would know buying and selling property is definitely not an easy task. The stakes are heavy and everybody wants value for the money they invest. Selling used property in Orange Park, FL or surrounding areas is very tricky as you have to convince the buyer that the house in its pristine condition and negotiate for the price in your mind. If the negotiation doesn't work, you have to find another buyer and if that doesn't work, you have to find another buyer. This painstaking task takes an elaborate amount of time, killing your motivation to sell the house after all.
For the same reason, many home owners in Orange Park resort to real estate agents who can share this painstaking task and help them sell their house quickly. Certainly nobody wants to be kept hanging and negotiate for a meager amount in the end. Real estate agents can certainly help speed up the selling process and help with settling for a better amount. However, they also charge exorbitant commission rates and might not be reliable at all times. In situations like these, what you need is a house buying company that assures we buy houses in Orange Park.
'We buy houses' companies are unique real estate investors that buy houses for all-cash deals. They don't help you find buyers, but buy the house for themselves as an investment. All-cash deals are one of their specialties and there are instances when the buying process is done within 24 hours. In this article we will discuss the nature of 'we buy houses' companies, the way they work and advantages of selling your house to a home buying company that says 'we buy houses'. Read on.
Advantages of 'We Buy Houses' Companies in Orange Park
1. All-cash Transactions
Nobody says no to a cash transaction as it reliable and happens instantly. You don't have to worry about checks that might bounce or promised online transactions that won't happen. Cash transactions can also help you with your tax woes and offer you with a plethora of options of what you can do with the money. There are also instances when you are in dire need of cash and don't have enough time to wait. All-cash transaction is one of the main differences between normal real estate agencies and 'we buy houses' companies in Orange Park.
2. Sell Instantly
There are instances when these privates companies buy houses within few days and even handover the cash your house deserves. All you have to do is give them a phone call and within an hour or two, they will inspect your house and offer an evaluation. If you are satisfied with the offer, they will proceed with the legal transfer and hand over the cash within a day or two. The 'we buy houses' home buying companies purchases the house as an investment, refurbishes the house as per their convenience and resell for profit.
3. No Commission
One of the biggest disadvantages of hiring a real estate agent for buying and selling is that they charge a lot of commission for their work. Moreover, rather than helping you get a better amount for your house, they are more concerned with closing the deal quickly and earning their commission from both the seller and the buyer. On the other hand, companies that say we buy houses actually do so, without charging a single dime as commission.
4. No Need for Renovation
If selling instantly is your concern, renovation will certainly be the last thing on your mind. Renovation charges are not cheap and even after renovation there is no certainty that the buyer will offer a better price. 'We buy houses' companies buy houses for cash as it is, in their existing state. Renovation is done by the company itself and the focus clearly lies on buying the house instantly for cash.
5. No Reasons Required
There are instances when buyers become picky about the sale and start asking reasons for selling. The reasons might be financial issues, unwanted family inheritance, annoying neighbors, money for a business investment or any other personal reason you might not like to state. Companies that buy houses for cash are not concerned with the reason for sale.