How to Sell My Inherited Home Fast?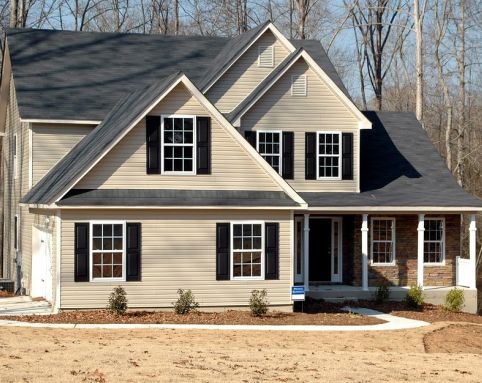 Managing a house is not a child's play and managing an additional property that you may have inherited from your parents may give you nightmares. The house may have structural issues like a leaking roof, stained walls, clutter in the corners, and a whole lot of issues.
Well, with so many issues there is no way you can rent this house, if you plan to let this house for rent, you will have to first repair and fixing everything will be the top priority all the issues. In most cases, the cost of such repairs and renovations exceeds the cost of purchasing a new house and your excitement of inheriting the property turns into a serious worry.
So, you decide to dispose the property and sell home fast, and not have to worry about the property at all. The decision to sell your property is not a bad one, but you need to get started with the sale process quickly.
However, if you are looking to sell your house fast, working with a Realtor may not be the best option available. Traditional real estate agents are not the actual buyers; they are intermediaries who help you find a buyer – who is in need of a house, mostly for immediate occupation. As such these Realtors would want to sell your house that is perfect in every way.
When you approach a real estate agent to sell your house, they will inform you what an actual buyer would look for in a house before they make a purchase decision. Simply put, they would want a house that they can occupy immediately, and so has to be neat, clean, and fully functional. The real estate agency will advise you to make all the necessary repairs and redo the whole house in order to make the house presentable.
Once, you give the house a new look, the Realtor will list your house on their website, in an attempt to lure buyers into making an offer on the house. Whenever a prospect shows interest in the house, they may visit your house to check how the house looks, and when they visit the house, you will have to stage it, meaning the final extra touch- ups need to be added to  the house and make it look attractive to the buyer. This not only requires money, but takes time too, as houses on the traditional real estate market takes as much as 6 to 12 months to get off the market.
None of this sounds encouraging to a homeowner who has just inherited a house that has been without proper maintenance for years, and requires heavy repairs and renovations. To make things worse, the 6% real estate commissions on the sale value of the house makes the entire process even costly. However, that's not the only option available to sell your house fast. There is a different group of professionals who can help you sell your house fast, in 7 days. Home buyers are offering all cash to the homeowners who need to sell their house fast.
Unlike traditional real estate agents who simply play the role of an intermediary, the home buyers are the actual buyers who buy houses for their immediate use or for resale, of course after completing the repairs and renovations. Home buyers are real investors who buy houses "As Is", and with their nationwide professional network of home repair and renovators, they give these houses a great attractive new look at half the retail costs of such repairs which you as a homeowner would incur had you chosen to work with a traditional Realtor.
No matter what condition your inherited house is in, whether it has structural issues needing costly heavy repairs, with leakages in the roof, stains over the wall, and clutter or if your house faces any tax issues or other regulatory issues, you need not worry as home buyers still make an offer with their proposition 'We Buy Houses As Is'.
Therefore, if you have inherited a house and not interested in managing the house for lack of time or patience, contact home buyers, as these professional real estate investors comes with an experience of buying more than 1000 houses and being in business over 10 years can provide a competitive cash offer to you within minutes over the phone or after a quick inspection.
With home buyers, you benefit financially as well! You need not spend time and money on repairs as the home buyers get repairs and renovation completed at half the cost and still make a competitive offer on your inherited house and buy your house fast.