Why You Should Sell Your House Direct to 'We Buy Homes' Buyers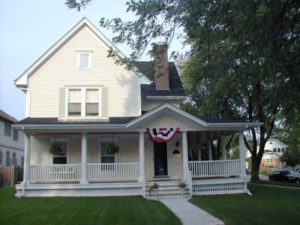 When switching your job, downsizing the home, or moving into an assisted living, you can't let your home left alone. A vacant home requires more repairs and renovation. Tenancy will also not work if you can't take care of your home. In these scenarios, it is a wise decision to sell the home against cash. You can buy a new home, manage your debts, or invest in your business with this cash.
Selling a house in the real estate market is not easy even during the peak season. The downfall in the realty sector has made it more difficult for the people who are looking to sell their property instantly. The traditional options like selling through the real estate agents also result in disastrous deals. Additionally, they give you the pain of landscaping, painting, decluttering, and staging your house for different buyers.
Instead of following this dreary procedure, you must try a convenient method of selling the house. When you sell your house directly to 'We buy homes' buyers, it is like a smooth transition unlike the prolonged methods of sale. Moreover, it will not cause any hassle and the sale process will be completed in a minimal time. There are many reasons to sell your house directly to We buy homes buyers.
They Buy a Home Fast:
This is the featured advantage of selling your house to 'We Buy Homes' companies. They are professionals and know how to close the deal in minimum time. They don't function like the real estate agents who take as much as 6-12 months to complete the deal. The house buyers can wrap up the entire process of sale within a few days instead of taking months for the same. Such fast process can certainly help you in clearing the debts and other dues instantly without damaging your credibility. Also, you can shift to a new place swiftly without wasting any time.
They Offer Hassle-Free Deal:
Dealing with 'We Buy Homes' buyers is absolutely hassle-free. With a single call, they can manage the whole process. They can estimate and offer a tentative quotation of your house in a few minutes' time. Their flawless and transparent procedure provides complete peace and relaxation. You don't have to move or run for the paperwork. Everything will be completed by them with your consent. They can clear the due bills and taxes on your behalf. Though you have to pay from your pocket but it saves your valuable time. After accepting their offer, the only task left is to sign the agreement and count the cash.
They buy houses As Is:
It is understandable that a buyer needs a house in a neat, tidy, well decorated, and landscaped condition so that they can immediately move in. They don't want to indulge in repair and renovation work. Hence, it becomes mandatory for the seller to clean the house, paint walls, seal leakages, and declutter it from every aspect to make it presentable. It is impossible to undertake the immense exertion of such hectic work, especially when you are a senior citizen. 'We Buy Homes' buyers are ready to purchase your home in As Is condition. They do not demand or force to depersonalize or declutter the home, nor will they ask you to do any repair work. They have an expert team to handle all these tasks efficiently.
They Buy Houses Guaranteed:
Yes, there is no backing out if your house is in their operational city and no title issues are attached to it. They guarantee to buy any house, whether it is pretty or ugly, decayed or inherited, abandoned or dilapidated. There are no issues with the appearance of a house. They can evaluate and quote its price in a few minutes. If you accept the quoted price, it is a matter of days to complete the deal. Hence, it can be safely said that the sale of a house is guaranteed with 'We Buy Homes' buyers.
Sale without Any Commissions:
You can sell your house without paying any commissions or fees as you are selling it directly to the 'We Buy Homes' buyers. Availing their professional services not only makes the process faster, but also helps you save money otherwise spent on the fee of real estate agents. There are no commissions to be paid for purchasing your house because they are the actual buyers.
No Financial Contingencies:
There is no financial contingency involved when you sell your house to 'We Buy Homes' buyers. They have a large capital reserve to deal with multiple properties at the same time. You can schedule the sale process according to your suitability. They are professionals and never delay this process due to the financial approvals. They pay the entire amount in cash, which may be very useful for you.
These are some of the best advantages of selling your home to the 'We Buy Homes' buyers.