Five Questions You Must Ask Before Choosing a Home Builder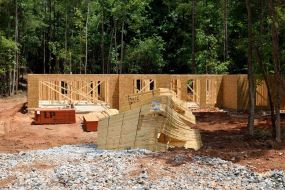 A house is not just a brick and mortar structure, it is an expression of your personality, values, and dreams. It is also one of the major investment decisions you will be making in your life. Hence, you want everything to be perfect to the letter.
Building your dream home is an exhilarating experience and involves many exciting decisions like choosing the tiling, floorplan, wall color, etc. It also includes a few crucial decisions to translate your vision to life. One such decision is choosing a home builder.
There are numerous home builders in the market, which makes it a tricky choice. Before you choose a Texas Hill Country home builder, you need to ask the following questions.
1. Are you licensed and insured?
Before you chose a home builder, you must ask them whether they are registered and licensed. Depending on the area of operation, every home builder will need to comply with some registration and licensing requirements.
Having a license and a valid registration ensures that your homebuilder is competent and skilled to carry out the construction work. Since you want your dream project to be in safe hands, you must ask your contractor about their license or certification.
Also, ask your home builder about the status of their insurance. Construction is an expensive process, and the mistakes can be equally costly. Hence, you must check whether your home building company has the insurance to cover any damages to the property during the construction process.
Also, the insurance should cover workers' compensation in case of any accidents. If your construction company is not insured, the burden for such damages and mishaps can directly or indirectly fall on your shoulders.
2. Can you provide me with a few past client references?
Before you sign a contract, you must ask your contractor for past client references. It will give you an insight into the quality and process of their work.
Most clients make their decisions based on the portfolio or pictures of past projects on the company's website. However, in the present era of editing and photoshop, photographs can be far from reality.
Hence, you must ask your home builder for the reference of people who have enjoyed their services first-hand. You can ask these clients about their experience and whether they were satisfied with the final work.
3. How long will the project take?
Most construction companies work on numerous projects simultaneously, and it may become difficult to prioritize a single house. However, you do not want to wait indefinitely for your dream house to be ready.
In such a case, it becomes essential to set a timeline for your project. However, you do not want to rush things as it may hamper the quality of the work. Discuss with your home builder and decide a timeframe you both can agree upon.
4. What are the warranties provided by the builder?
You can always purchase your own house warranty, but most builders cover you for initial few months or even years. Hence, always ask your home builder for the duration of the full-house warranty.
During a full-house warranty, your builder will fix any issues that arise with your house. Most builder provides a full-house warranty for a shorter duration after which it only covers for structural damages.
5. What is the estimated cost of the project, and does the contract includes an escalation clause?
Before you sign a contract with your home builder, enquire about the estimated cost of the construction project. This will save you from any future shocks and ensure that your dream house fits your budget.
Do not forget to ask whether your contract involves an escalation clause. An escalation clause allows your home builder to charge you for unexpected additional costs they had to incur in procuring labor or material.
If you want to avoid such unexpected additions, you should ask your builder to remove the escalation clause and provide you with a fixed cost.

These are some of the questions that you must ask your builder before giving them the responsibility of building your dream home.