Avoid Repair Nightmares – Sell Home for Cash!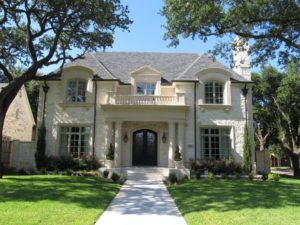 Strapped for cash and time when you can no longer maintain your existing house, you may approach a traditional real estate agent to sell your house. Traditional Realtors are mere mediators who can help you find a buyer for your house, and therefore, suggest that to attract a buyer you need to fix all the physical and regulatory issues that your house faces.
Now, you have a gigantic task before you, you need to clean the clutter, fix the leaking roof, cracked walls, and the peeling paint so that they look neat and saleable. As a homeowner strapped for cash and time looking to sell the house, you may not be interested in initiating the repairs and renovations of the house. The very thought of spending time and efforts on the repairs your house needs and a rough estimate of the costs of such repairs gives you sleepless nights and nightmares.
Additionally, traditional realtors may not be a great option, as they take lot of time, anywhere between 6 – 12 months minimum, and in certain cases even more time, but also charge you a commission on the sale of house, which ranges as high as 6% on the sale value of the house. As someone looking to 'sell my house for cash', Realtors may not be the best choice for a quick sale.
Home buyers Help you Avoid Repair Nightmares and Sell Home for Cash
Home buyers are professionals with huge cash reserves and connections to wide network of home repair and renovation experts. With their lucrative, We Buy Houses "As Is" offer, they buy houses in bulk from homeowners who plan to sell their houses which they no longer need and is looking to get fast cash from the sale of house. Once they acquire many such houses, they offer the contract of repairing these house in bulk to their wide network of home repair and renovation experts and get good discounts. As repair and renovations companies get bulk contracts they offer huge discounts, which help home buyers save almost 50 % of these repair costs.
As they get good bargains on the home repairs, home buyers make competitive cash for house offer to homeowners. As an individual homeowner, if you contact a home repair and renovation expert you may have to pay double the money for repairs. So, by approaching home buyers you save not only the time, efforts, but also half the repair costs.
Whether your house requires minor touchups or major repairs, even if you have pending regulatory issues or tax issues, these home buyers would still make an offer, as they have professional task force in every field to help them clean the mess that surrounds your house.
Home buyers save you from the frustration of cleaning the house, and staging it multiple times whenever prospects visits your place to check your house. As it may take anywhere between 6 – 12 months for the traditional real estate agent to help you find a potential buyer who finally makes an offer, you may have to stage the house many times. If you need to avoid such frustration and the pain of having to spend more time, money and efforts in repairs and renovation of your house, home buyers are the best option.
Sell your house 7 days is the offer home buyers make, as they understand that homeowners planning to sell their house would not like to spend time or money more on repairs and renovations. They make a quick inspection of your house, evaluate the value of the house, see the estimates of the repairs and offer competitive price.
Choose the Right Home buyer
Make sure you choose professional home buyers, who work from a professional office environment and not out of basement or garage; as home buyers with an experience of over 10 years and have dealt more than 1000 houses, will be in a position to make a competitive offer and help you sell your house fast.